Children of the Revolution… A story that had to be told
It was some 4 years ago we made our first family trip to Burma (Myanmar) to meet with my wife's family. Whilst discovering Burma we stayed at this remote and beautiful lake. We met "Major" who related the story of his life as a freedom fighter and the persecution his people faced in their quest for equality. I promised I would write his story in a way that would help his people. In the following years I secretly recorded his story which became the basis for the first part of the book. Then a chance occurrence led us to a reclusive Buddhist monastery and this is where everything changed and Part Two of the book starts.  The monks were trying to feed and educate nearly 600 orphaned and abandoned children without any state aid and funds. We felt moved to want to do something to help. When I returned home we set up the Inle Trust charity to do just that.  The book then charts the incredible story of what happened next.
The author, Feroze Dada, was greatly honored that His holiness, The Dalai Lama should offer his endorsement to the book and gave his blessing to the project.   His Holiness writes "The author, Feroze Dada, gives a moving account of a monk's work and talks about his own efforts to support a school and a care centre for destitute Burmese children started by the monk in his monastery. I offer my prayers for their success."
The Children of the Revolution was selected by Filament Publishing as their Book of the Year for 2014. The author, Feroze Dada was presented with a certificate to mark the award at the Institute of Directors on January 27th 2015. All profits of this book are donated to Inle Trust Charity. 'Children of the Revolution' by Feroze Dada, published by Filament Publishing Ltd on May 17th 2014. ISBN 978-1-910125-14-4
Purchase the Kindle Version of Children of the RevolutionPurchase the new paperback version of Children of the RevolutionPurchase the new hardback version of Children of the RevolutionPurchase the original full colour hardback version of Children of the Revolution

Children of the revolution can now be purchased in Burma at the Mayanmar Book Centre CLICK HERE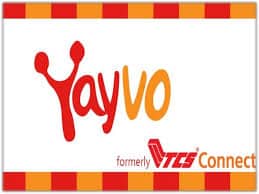 It can also be purchased in Pakistan from Yayvo  CLICK HERE
The Author
Feroze Dada was born in Karachi. He has lived and worked for most of his life in London and now spends time living in his homes in London & Tuscany.  He is married to MuMu (Farida) Maung Dada and they have 2 grown up children Sumaya & Nadir.Having qualified as a Chartered Accountant and Chartered Tax advisor he was Managing Partner of his private client tax practice in London Mayfair for 30 years. He is currently Chairman of the Mayfair office of Crowe Clarke Whitehill LLP. He also acts as non-executive director of several private companies.
What the Press have said – 'A story of Hope and Heroism'  – The Dawn Metro, Karachi  CLICK HERE
Read the book review in the South Asian Life and Times   CLICK HERE 
"Set against Burma's long and violent struggle for freedom, the author has captured a powerful and compelling story of heroism and hope. At its heart is a personal and often moving journey which will inspire all who read it."
Andrew Thorman
"But this is not simply a book about Myanmar's journey towards a new freedom, with all of the complexity that freedom brings. It is also a story of the author's own journeys: as a Muslim absorbing Buddhist philosophy and as a London tax accountant who finds new meanings in his life by launching a charity that will bring education and hope to thousands of Burmese children. It is a journey that every reader will urge him to complete."
Nigel Carrington
If you would like to receive regular updates from us