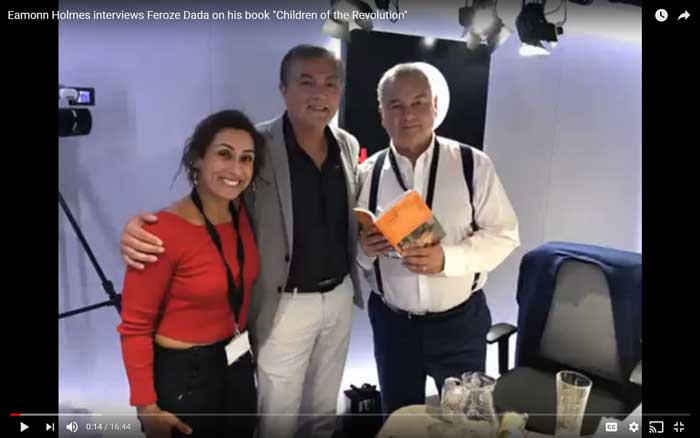 Eamonn Holmes interviews Feroze Dada on his book "Children of the Revolution" live on Talk Radio
Inle Trust News letter – July 2018
Children of the Revolution is a book of converging worlds. In it you discover the very human weave of courage, perseverance and vision, woven with a delightful touch of humour and surprise.
It also has the beguiling pattern of a journey unfolding. And as it unfolds, you learn. And you are inspired.
Children of the Revolution is both an inspiration and a teaching. It unfolds as a flower does. As you are taken along the twin tracks of a journey through a conflicted region, and a personal journey of reflection, gradually what remains with you is a story about Loving Kindness. Appropriately it starts with a family gathering and ends with the family at the monastery. These are the ripples across the lake, ever-widening patterns of mettā as the children are sheltered, fed, educated, and then go into the world.
read more
If you would like to receive regular updates from us