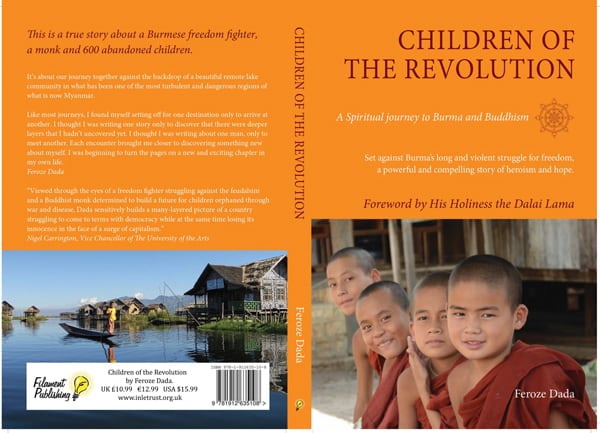 New Edition 2018. Fully updated and revised
Book Launch 3rd July at 6.30 pm. Watkins Bookshop
19-21 Cecil Court, London WC2N 4EZ
"Peace comes from within. Do not seek it without" Buddha
Children of the Revolution is a book of converging worlds. In it you discover the very human weave of courage, perseverance and vision, woven with a delightful touch of humour and surprise.
It also has the beguiling pattern of a journey unfolding. And as it unfolds, you learn. And you are inspired.
Children of the Revolution is both an inspiration and a teaching. It unfolds as a flower does. As you are taken along the twin tracks of a journey through a conflicted region, and a personal journey of reflection, gradually what remains with you is a story about Loving Kindness. Appropriately it starts with a family gathering and ends with the family at the monastery. These are the ripples across the lake, ever-widening patterns of mettā as the children are sheltered, fed, educated, and then go into the world.

"Burma's internal conflict in the past several decades has had a drastic impact on the lives of its people, "Children of the Revolution" is an encouraging account of a Burmese monk's effort to alleviate their plight, especially that of the children.

The author, Feroze Dada, gives a moving account of the monk's work and talks about his own efforts to support a school and care centre for destitute Burmese children started by the monk in his monastery. I offer my prayers for their success"

 His Holiness the Dalai Lama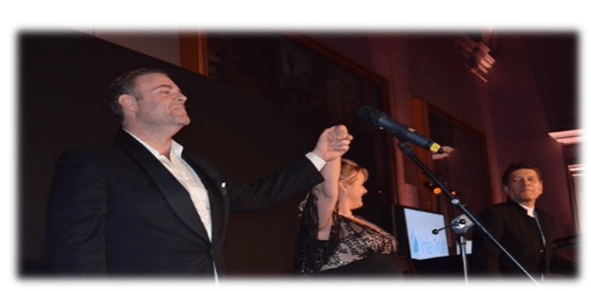 "Children of the Revolution is an inspiring book written by a genuine, inspiring man. The world would certainly be a happier place if we all strive to make it a small corner of it a better place just like Feroze did with 'his' children in Burma…"

Joseph Calleja,  Opera Singer

"A totally compelling Transformation story about how a chance meeting with a Buddhist monk at a monastery on the shores of Lake Inle, Myanmar, changes the author's life as he helps the orphaned & abandoned children at Phaya Taung. This sets him on the direct path in his soul, seeking the divine that is within us all."  
Duncan Baird – writer & publisher

"Set against Burma's long and violent struggle for freedom, the author has captured a powerful and compelling story of heroism and hope. At its heart is a personal and often moving journey which will inspire all who read it."          
Andrew Thorman – Radio & Television Journalist

All profits from sales of the book go to the charity The Inle Trust, set up by the author Feroze Dada. The Inle Trust www.inletrust.org.uk has helped build the water factory at the Phaya Taung Monastery. It now provides purified mountain spring water of the highest quality to the 1,000 plus children there, and the surplus water is bottled and sold in the district to provide funds to feed the children. One bottle feeds one child one meal.
The Inle Trust has also helped build a medical centre, a nursing school, a computer school, and provided sanitation facilities at Phaya Taung. There is always more to do, and the charity is currently launching a Teachers Training Centre with Samena Foundation where teachers from Charterhouse School in England will volunteer to teach the Burmese teachers
Buy from Filament Publishing:  CLICK HERE
Buy from Amazon:   CLICK HERE  

Feroze & MuMu Dada
June 2018 2017