So much has happened in 2018 ……..and still only halfway through the year
Ko Yin Mineral Water Sales Team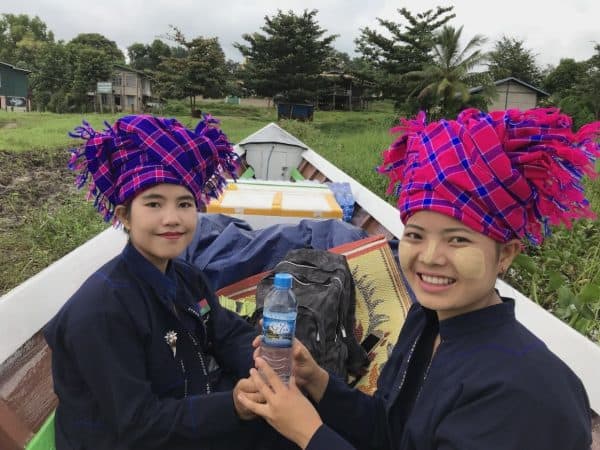 Education Centre            'go beyond even one's imagination because there is no limit'.  Phongyi
A great team can move mountains………The funds raised at the Joseph Calleja opera last year made the dream of setting up an Education Centre for the 300 grade 10 children and a teachers training centre not just come true but beyond. Thank you Joseph Calleja, Shirish Saraf, Charterhouse School and each & everyone who supported.
From concept to reality within one year……..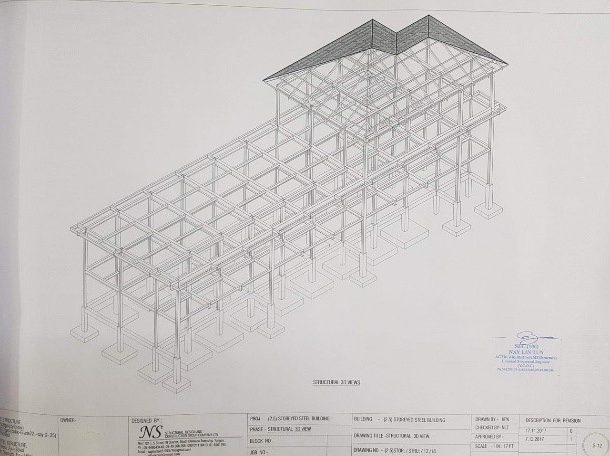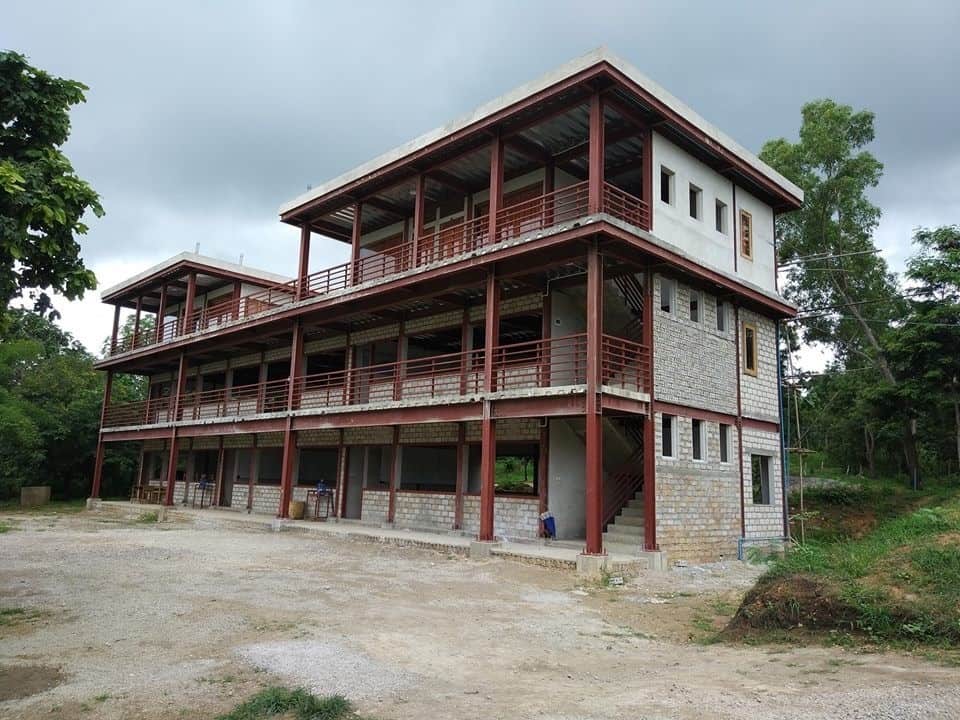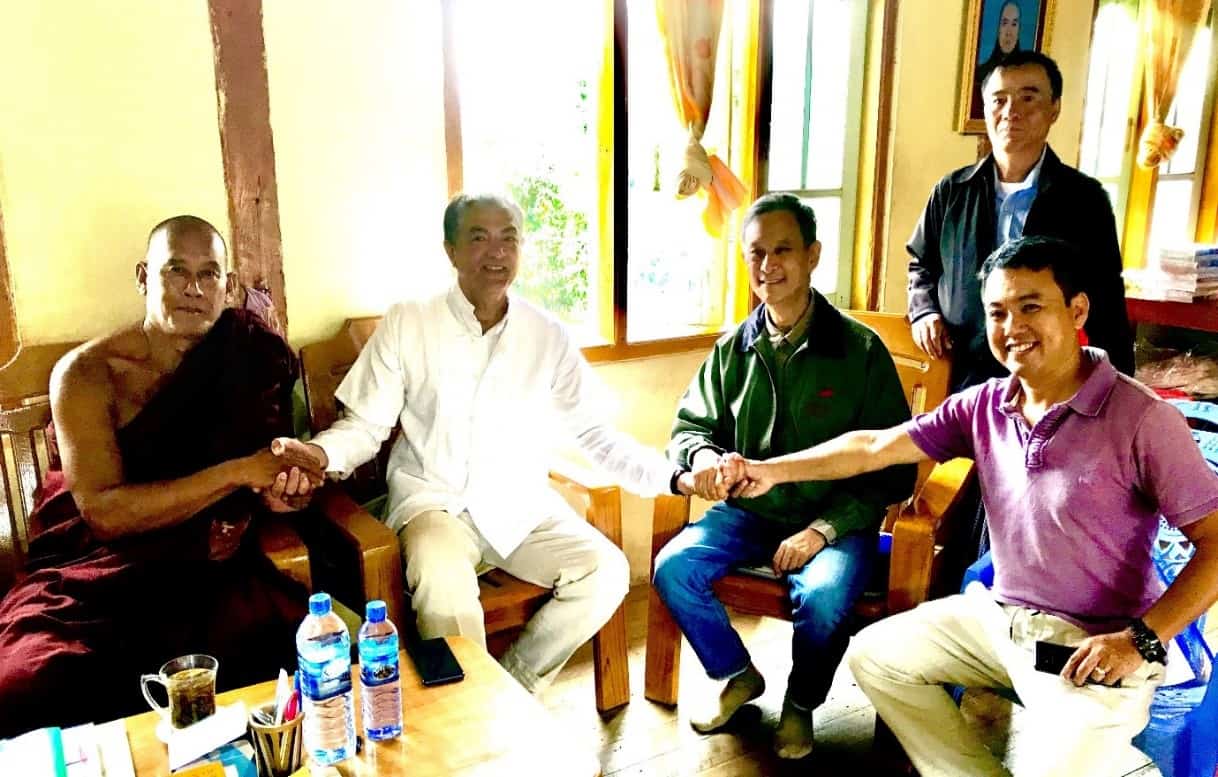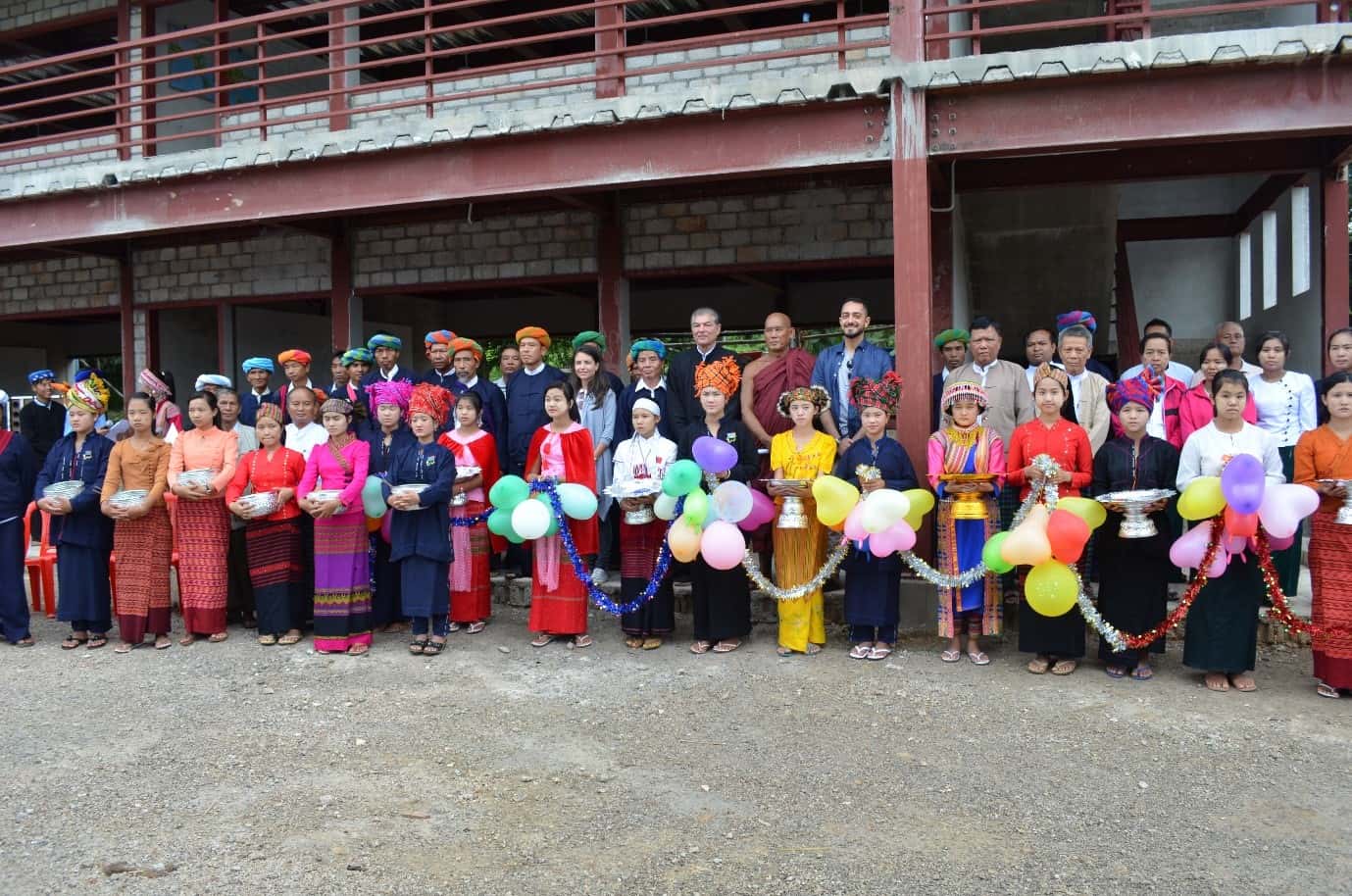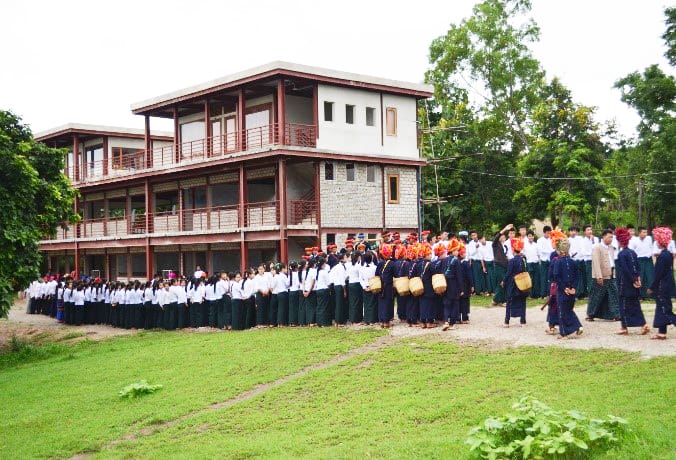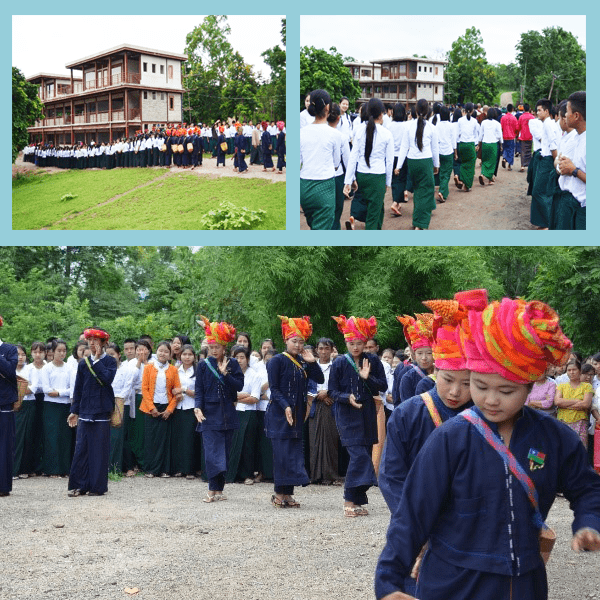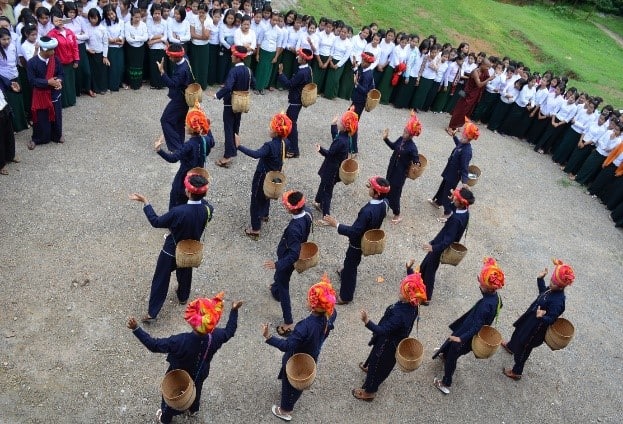 Grade 10 brand new Class Rooms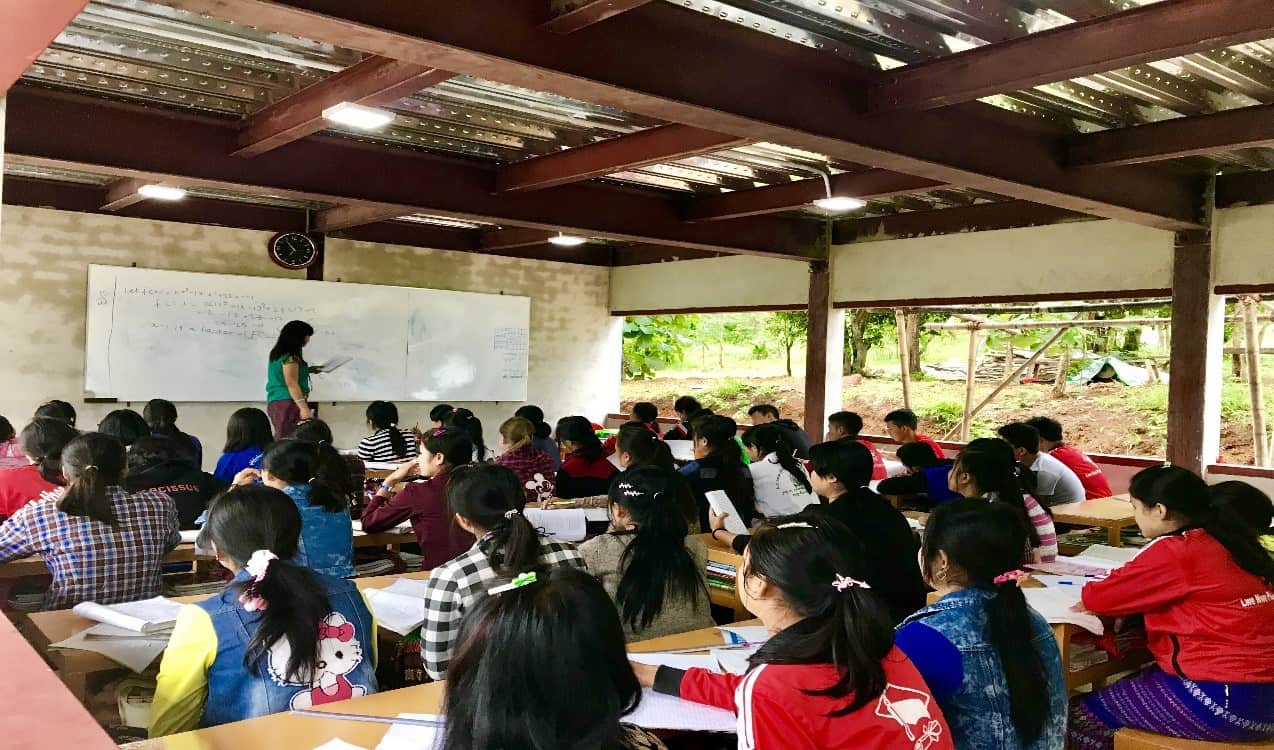 The Charterhouse teachers' team arrived on 4th August …….Ben Cahil-Nicholls, Annabel Hawkins
Alice Brooking, Martina Boggian, & Mark Begbie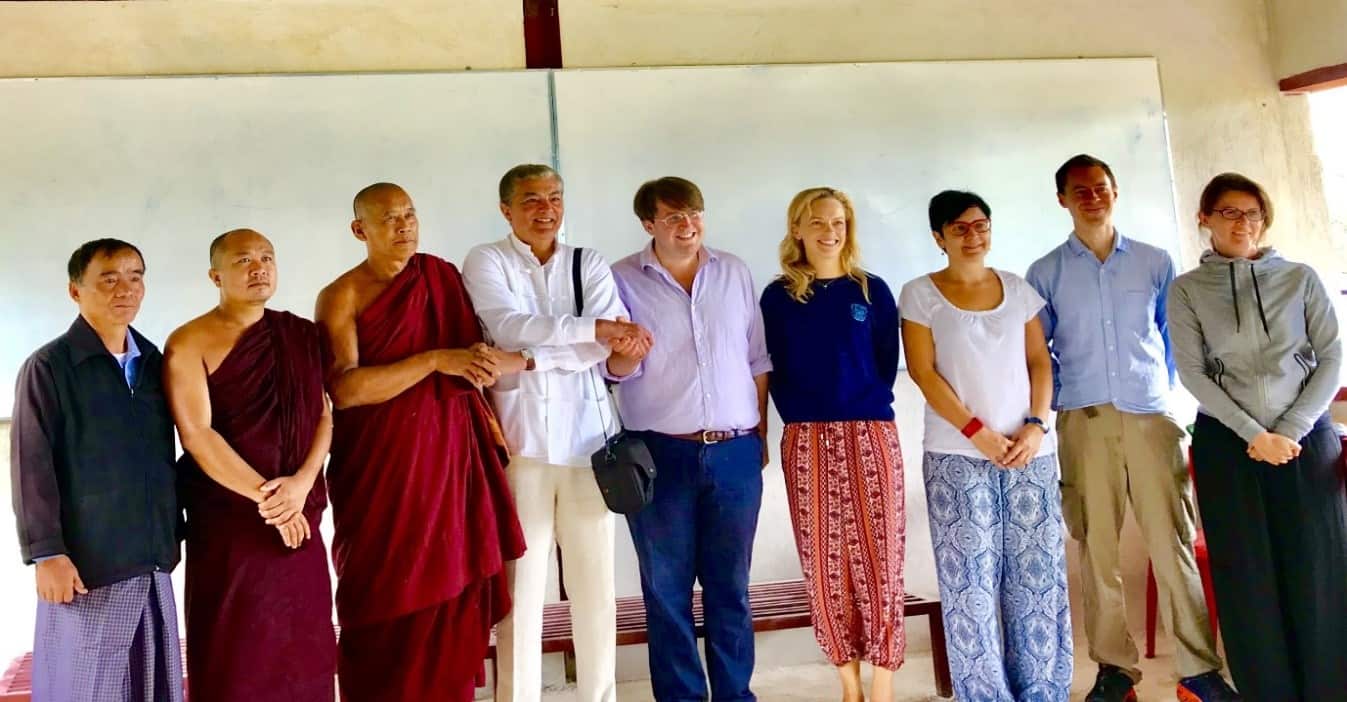 The Student Monastery Teachers……class of 2018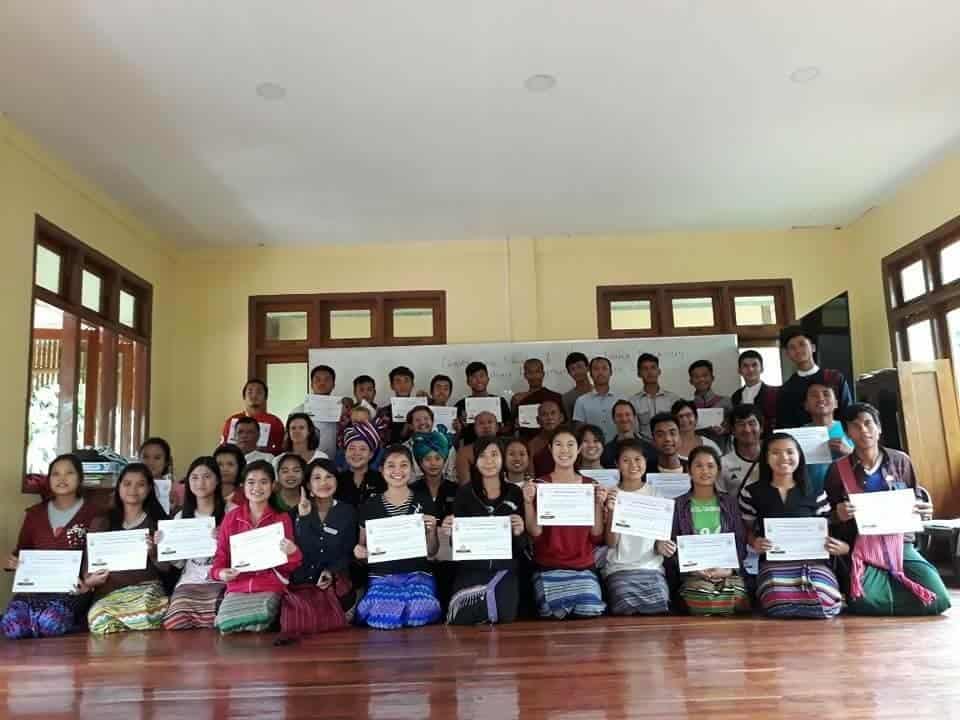 Selling Ko Yin Mineral Water door to door:
What a great experience to go out on the Lake as a water salesman from hotel to hotel selling Ko Yin Mineral Water…….people loved the taste of the mineral water and the story and the team returned with a handful of orders and commitments.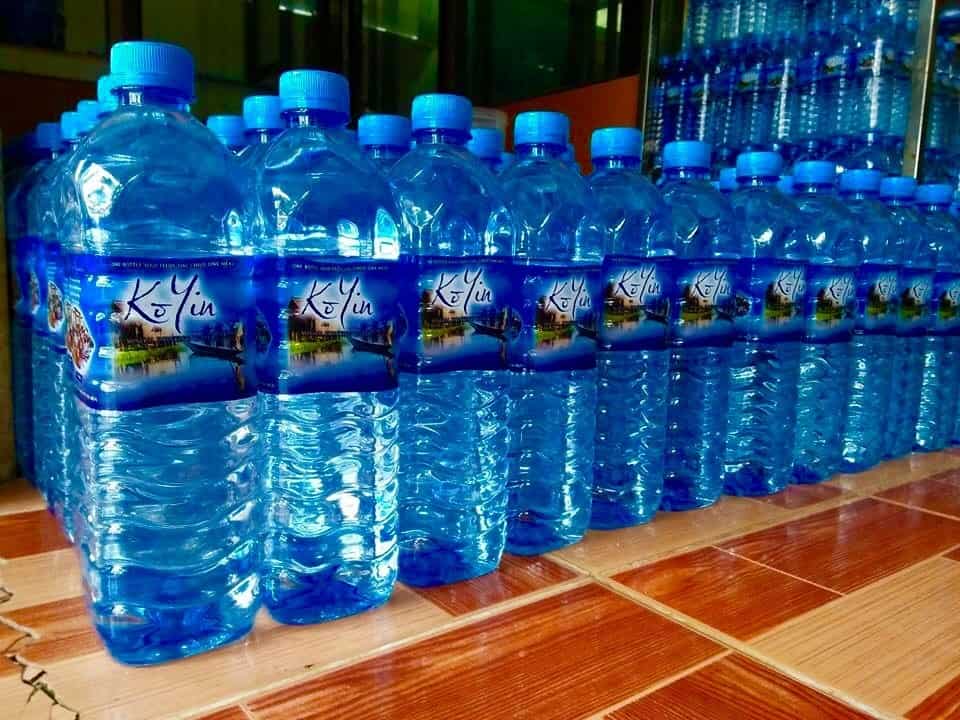 The Royal Palace……                                                 
the best restaurant on the Lake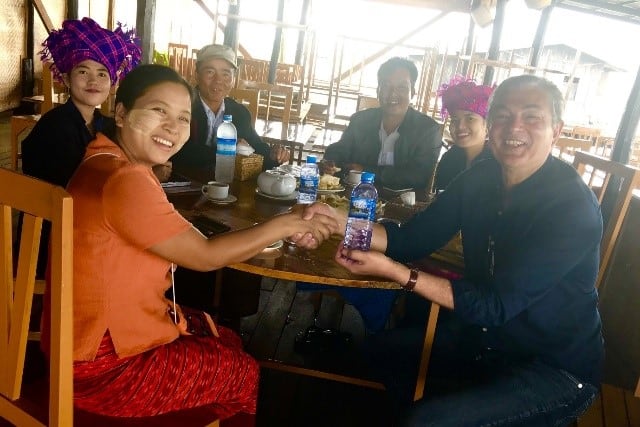 Inle Garden Hotel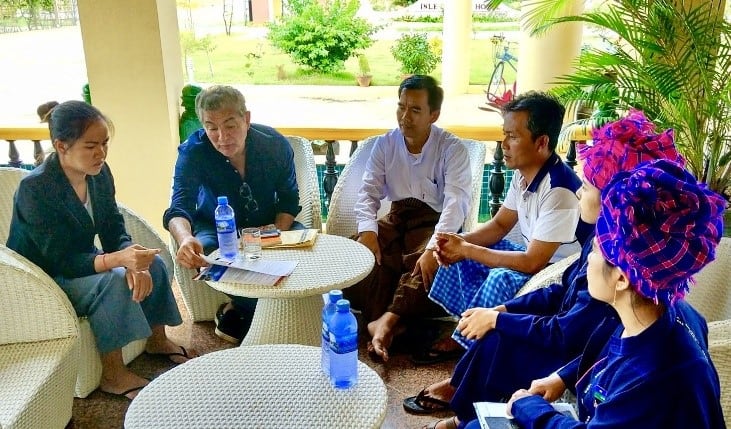 The Inle Heritage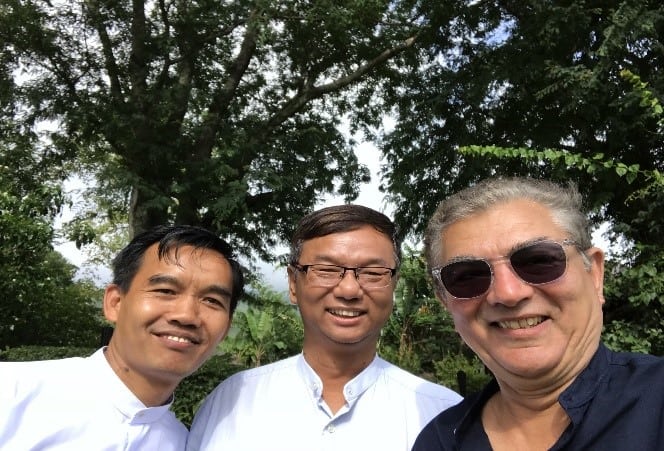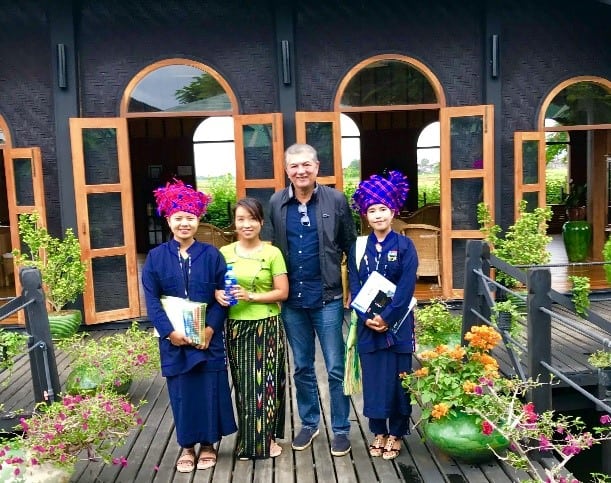 And in London…
The Book Launch at Watkins Bookshop London on 3rd July Children of the Revolution –new edition revised and fully updated
Please order online from www.inletrust.org.uk, Also available at Watkins Bookshop, London, Amazon, Waterstones Piccadilly, Myanmar Book Centre Yangon & Yayvo online Pakistan etc.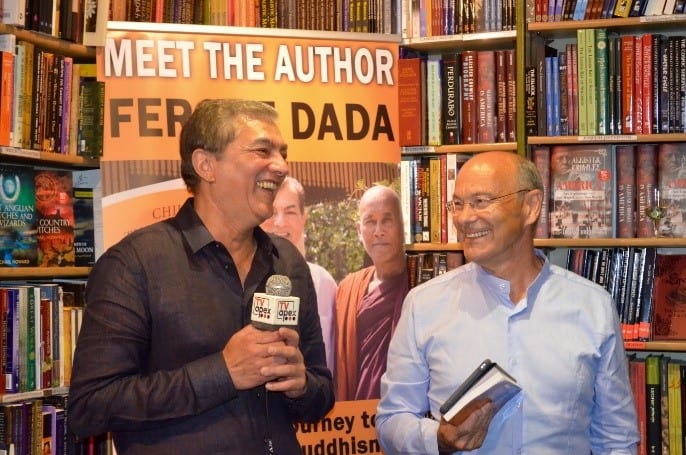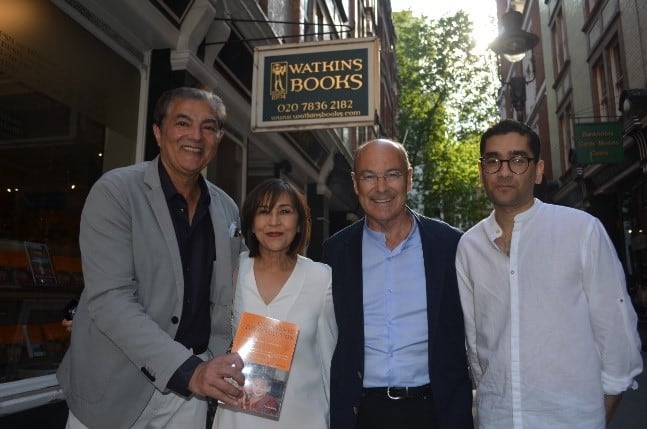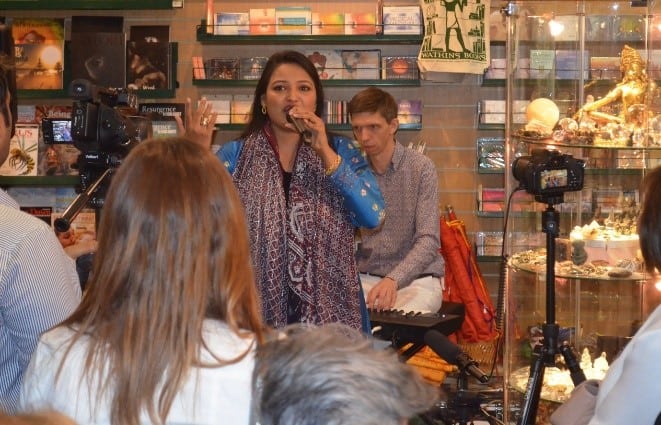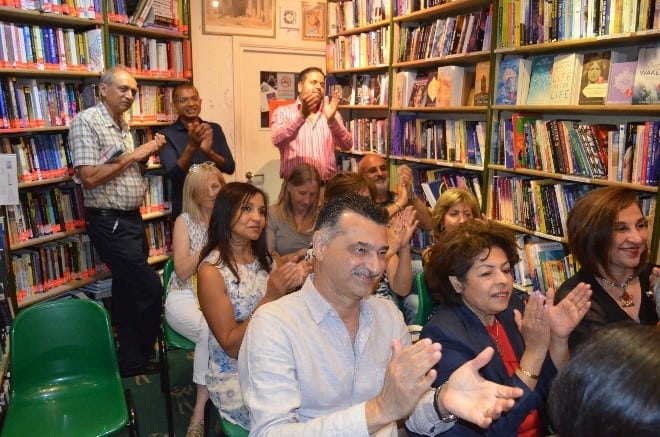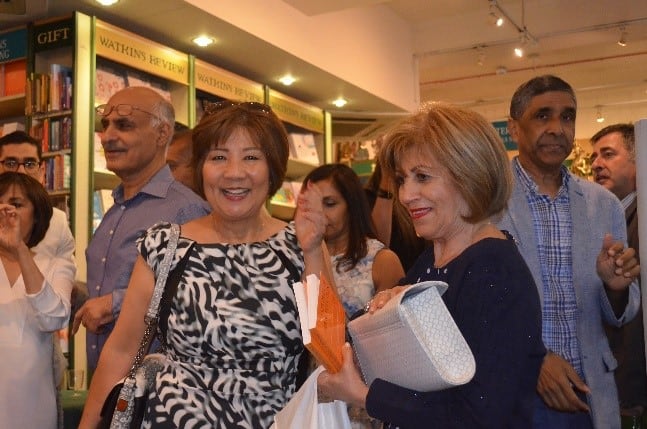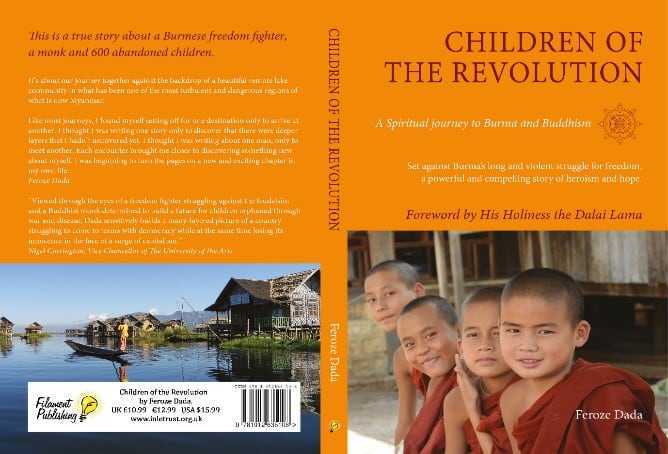 Book Interview by a very insightful host Eamonn Holmes on Talkradio
Click to listen  https://youtu.be/Qb8PkSD6CKs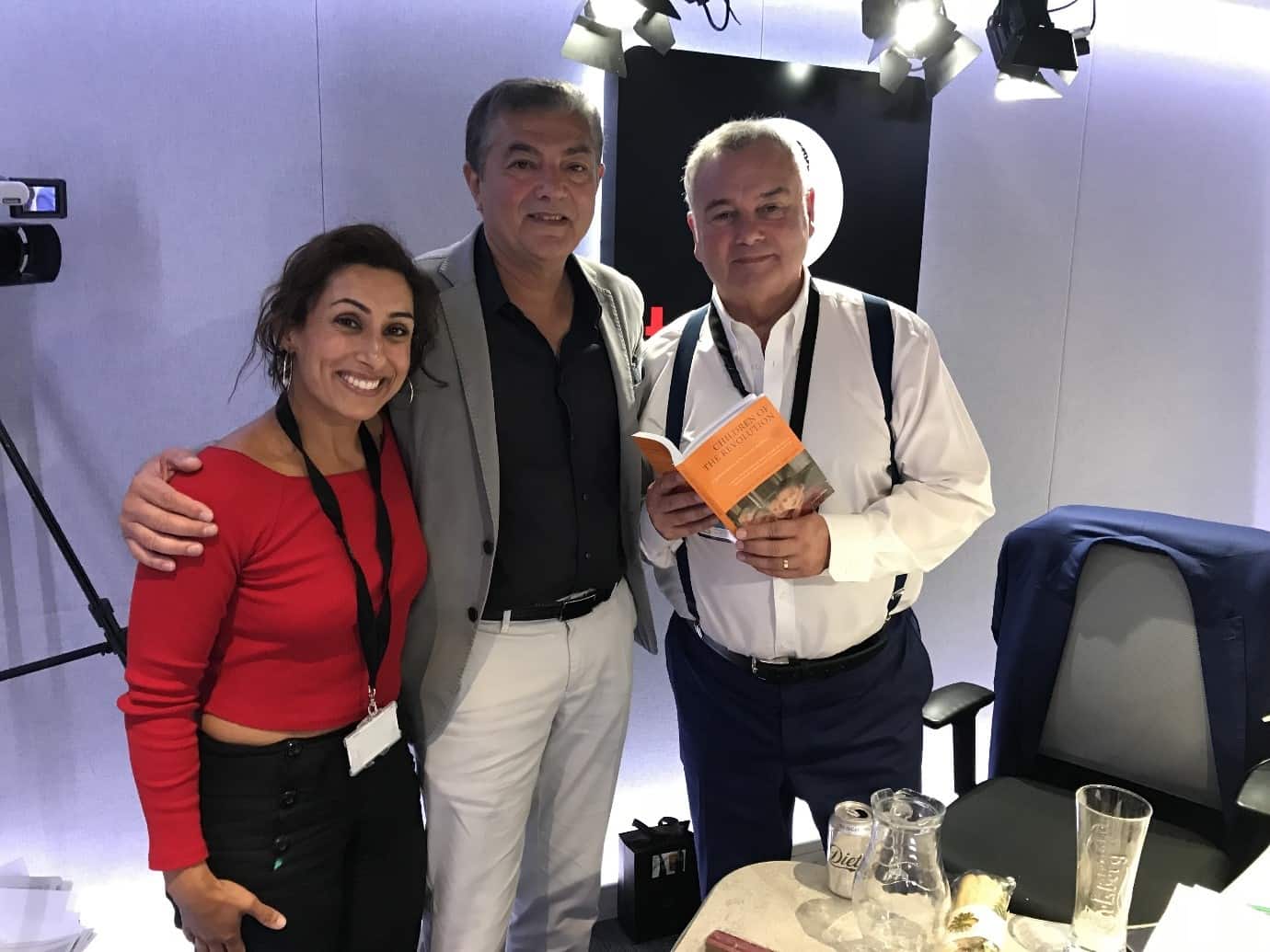 Future Plans at the monastery….To improve the Ko Yin Mineral water facilities.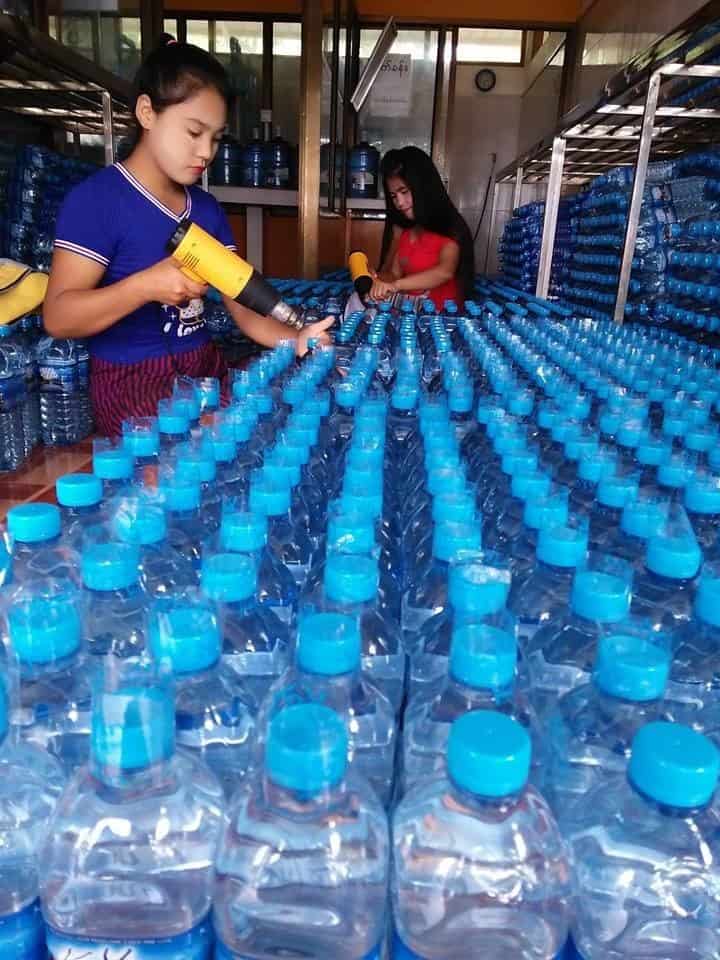 Sewing Facility for Students. Learn & Earn.
The next new project……sponsored by Nadia Kribi, Mimi Aung, The Inle Trust and friends……
A sewing facility for the students to learn sewing skills……making their own uniforms and selling them outside.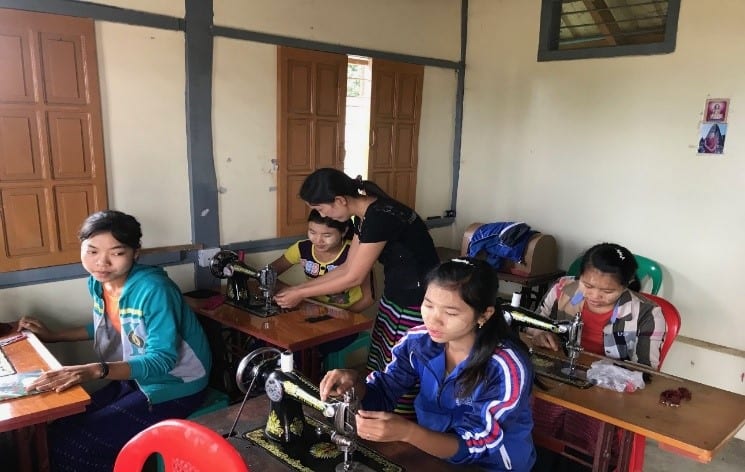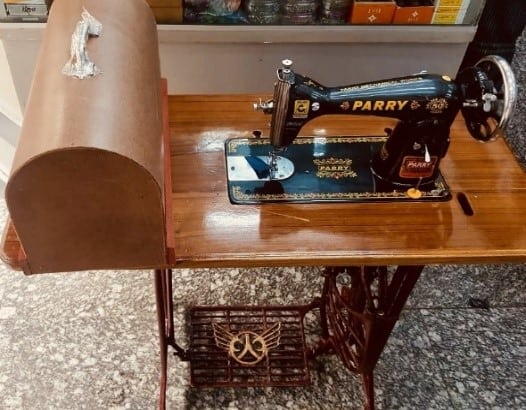 Our One World – TV Series
…………………………..A human discovery endeavour 
Our One World interviews are seeking to discover new ideas which may provide an explanation of the surrounding world and man's place in it; of man's relationship to the world and himself and the environment in which he co-exists with nature.
Interviews with: Sir Charles Bean, Dr Brian Klug, Nigel Carrington, Marc Woods, Dr Richard Smith……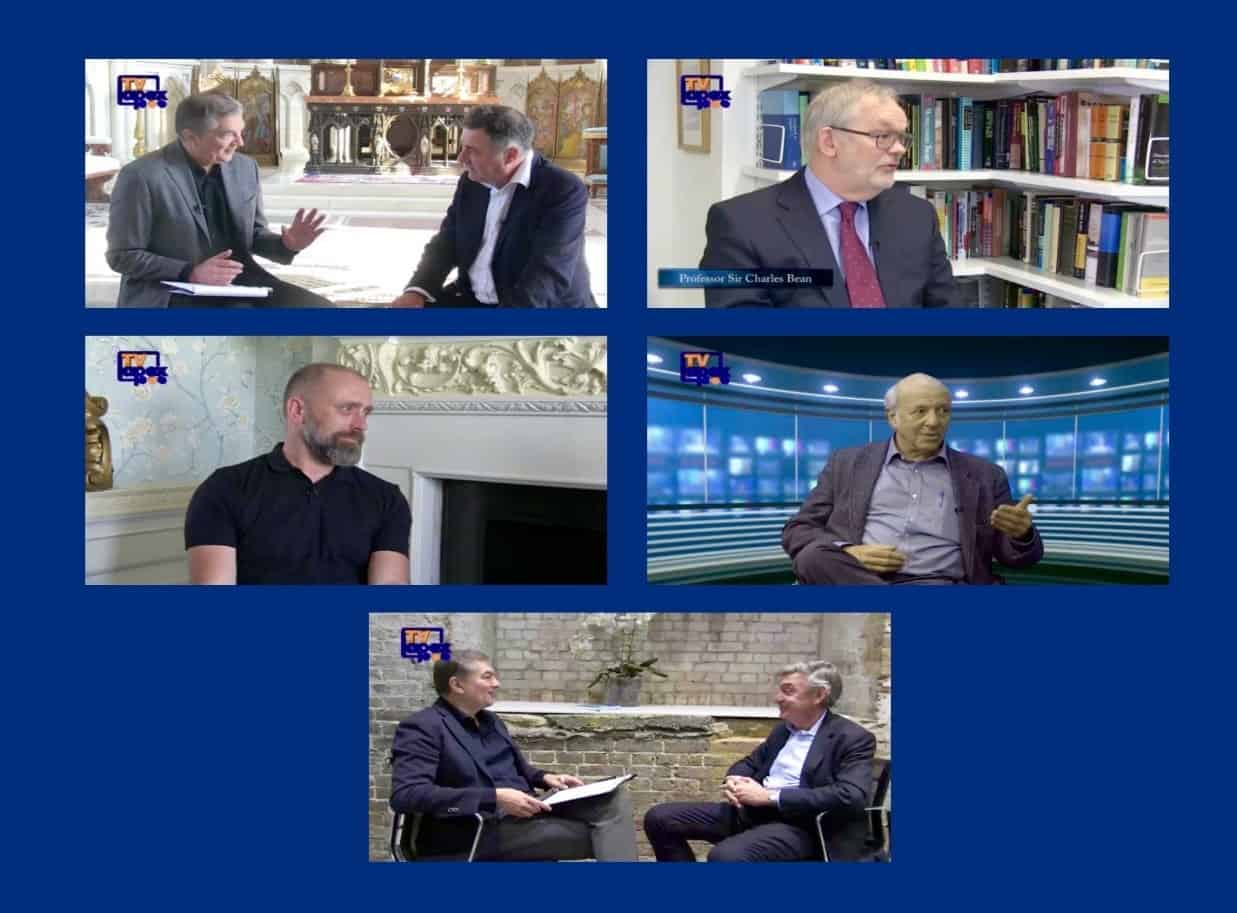 Click below to watch
https://www.youtube.com/results?search_query=TVAPEX+LONDON+OUR+ONE+WORLD
And finally………Back at Phaya Taung and time to make a home visit to a  student patient in a nearby village with Dr Jane Dunbar from our Children's Health Clinic …….no speed limits here!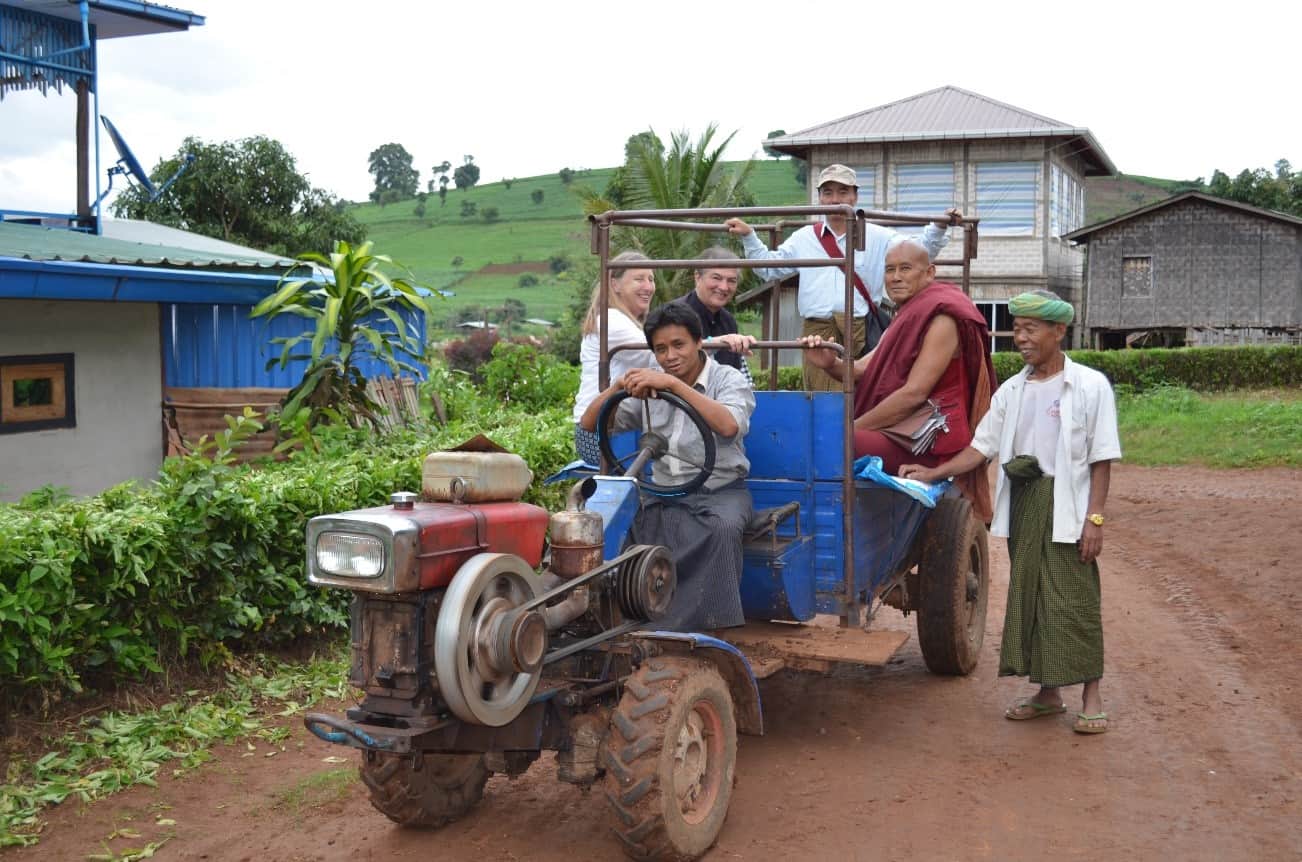 Thank you for your support ……..donate at www.inletrust.org.uk
Feroze and MuMu
     Address: 158 Totteridge Lane, London N20 8JJ